R
adiant health and vitality are well within your reach. Whether you are looking to have more energy, improve your fertility, get a better night's sleep, relieve pain, heal from trauma or other chronic health issues, you have come to the right place.
The most profound and long-lasting health transformation come only from treating the underlying cause of disease. Through Acupuncture and Functional Medicine, I offer the best in both traditional and science-based medicine for comprehensive and integrative healthcare.
Take a look around—as I update my blog and content regularly. For personal questions, or to make an appointment, contact the office directly.
I look forward to supporting you on your path to health and wellness,


Lauren M. Freiman, L.Ac.
Contact us about our: New Patient Free 15 Minute Consultation!
Acupuncture
This 2,000 year old medicine views the body as an integrated whole where all aspects of one's body, mind and soul are seamlessly connected. Restoring balance in the body's flow of energy eliminates pain, corrects dysfunction and heals disease.
Read more

Functional Medicine
Known as medicine for the 21st century, functional medicine uses the latest in laboratory and diagnostic testing to find the root cause of illness. Treatment includes detoxification, therapeutic diets, exercise, herbs, nutritional supplements and stress management tools.
Read more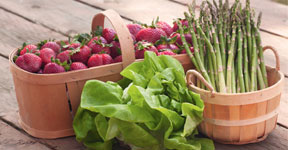 Nutritional Coaching
Radiant health starts on your plate. Correcting nutritional deficiencies and improving eating habits is a key component to preventing and treating disease.
Read more

Read the full list of conditions that we treat
Integrative: Combines acupuncture with functional medicine, the best in traditional and modern medicine

Holistic: Addresses the body, mind and spirit as an integrated whole.

Preventative: Treats symptoms by addressing the underlying cause for long-lasting results and prevention of disease.

Customized: Helps you make lifestyle and diet changes that work with your life.

Participatory: Provides you with take – home tools to be proactive in your own healthcare.
"Malibu Acupuncture and Herbs was an oasis for me while I was trying to get pregnant, as well as through my pregnancy and delivery. Before Lauren, I had challenges with conceiving and then, after a few months of treatment and herbs, I found myself pregnant! I believe our beautiful, baby boy, Jonah, is here because of the treatments, herbs and amazing support that Lauren provided. I would HIGHLY recommend her services to anyone in need of fertility assistance or, really, any health issue that requires a true healer's attention- for Lauren is just that a true, and gifted, healer."
"I think Lauren has a real gift. Her medicine is strong. I come out of each session feeling like I've gone into another zone of healing and transformation. I don't even know what it is she is doing, but I always come out feeling deeply changed! I had so much inflammation and soreness in my shoulder and she approached it in a multi-faceted way to open the channels and get me moving again! She is a compassionate and serious healer who knows her field!"
"Lauren is a gifted, talented, and caring acupuncturist. Two years ago, I was diagnosed with cervical spinal stenosis which caused constant discomfort. I saw two neurologists to confirm the diagnosis and both recommended surgery as the only viable option. Over the course of several treatments, Lauren was able to eliminate the pain entirely. I am still pain free today (with no surgery). I am very grateful to Lauren and highly recommend her."