Over the past 17 years, Lauren has made a deep study of the transformation of the human mind, body and spirit. She is a meditation and Forrest Yoga teacher, transformational life coach, and acupuncturist. Her teaching stems from Tibetan Buddhism, Kashmir Shaivism and Classical Chinese Medicine. She is passionate about healing and using her wisdom, and realization to guide beings back to their true nature.
www.malibuacupuncture.com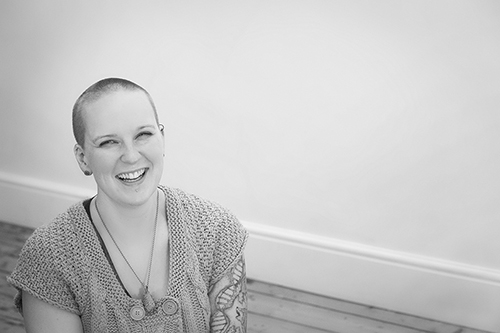 Firetree is a highly intuitive Celtic Medicine Woman, Alchemist, Ceremonial guide & Somatic Bodyworker. Working with nature, plants and spirit to guide the return to truth & wholeness. Harnessing a deep connection to the ancient wisdom of nature, spirit and ritual, she brings this to the present, living in our busy modern world.
www.firetreealchemy.com
---
Lauren and Firetree weave together their combined experience of 40 years of conscious transformation through meditation, ceremony, self-inquiry, and mind-body practices to create a powerful container for transformation and opening up to the path of liberation. Fluent in their own healing journeys and expertise, they hold a sacred space for others to incrementally unfold into their true self. Their classes are rich in wisdom, grace, and boundless joy.
Life is a Roller Coaster and in these times, more than ever!
The key is in how we choose to ride it.
Do you hold onto the safety bar to maintain some sense of control or let yourself enjoy every moment? Embracing the totality of our experience from the tears to the laughter is the path to liberation.

Would you like to press pause and step off the roller coaster for a nourishing break?
Join us for this webinar, where we will share meditation, breath sacred sound, and movement meditation to guide you through an immersive journey to peace within yourself.
Learn tools and practices to help you balance your energy and nervous system.
Move out of stress and overwhelm, and into peace, calm and clarity.
Tune in to the feelings you've been holding onto so you can let them go.
Get deeply rooted to your spirit, source, the divine.
Connect with a luminous community of folks seeking liberation like you.
---
3-Day Retreat
Friday, 10/2/2020 – Sunday, 10/4/2020
Sample Schedule PST
Live Sessions:
8.30-9.15am Meditation
9.30-10.15am Practices
11-12.30am Satsang (Self inquiry with Q & A)
12.30-1pm Closing Meditation
1-5pm Contemplation, Rest, Nature Connection
Guided Self-Practice:
5pm Meditation (plus guidance)
6pm Movement Meditation
All sessions will be recorded and you will be given access within 24hours. Recordings will be available up to one month post-retreat for your integration.
---
SIGN UP HERE
Sign ups are done via paypal. Please select your payment option based on your date of registration.
$170 Early Bird • By 9/18
$198 Standard • By 10/1
---